VRV met luchtbehandelingskast | Van Abeelen Klimaattechniek
8 juni 2022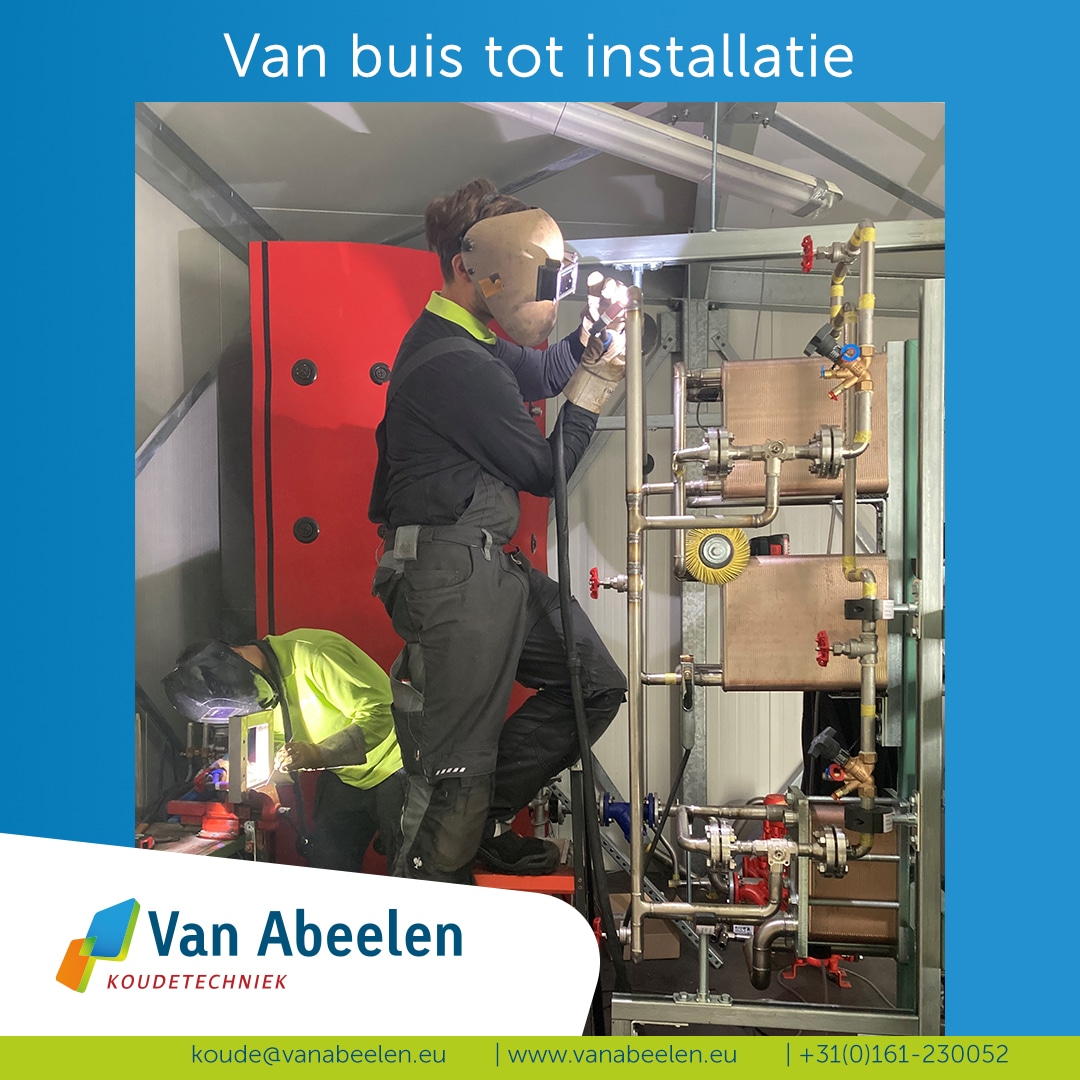 Van buis tot installatie | Van Abeelen Koeltechniek
16 juni 2022
Pizza's testen | Van Abeelen Food Processing Technology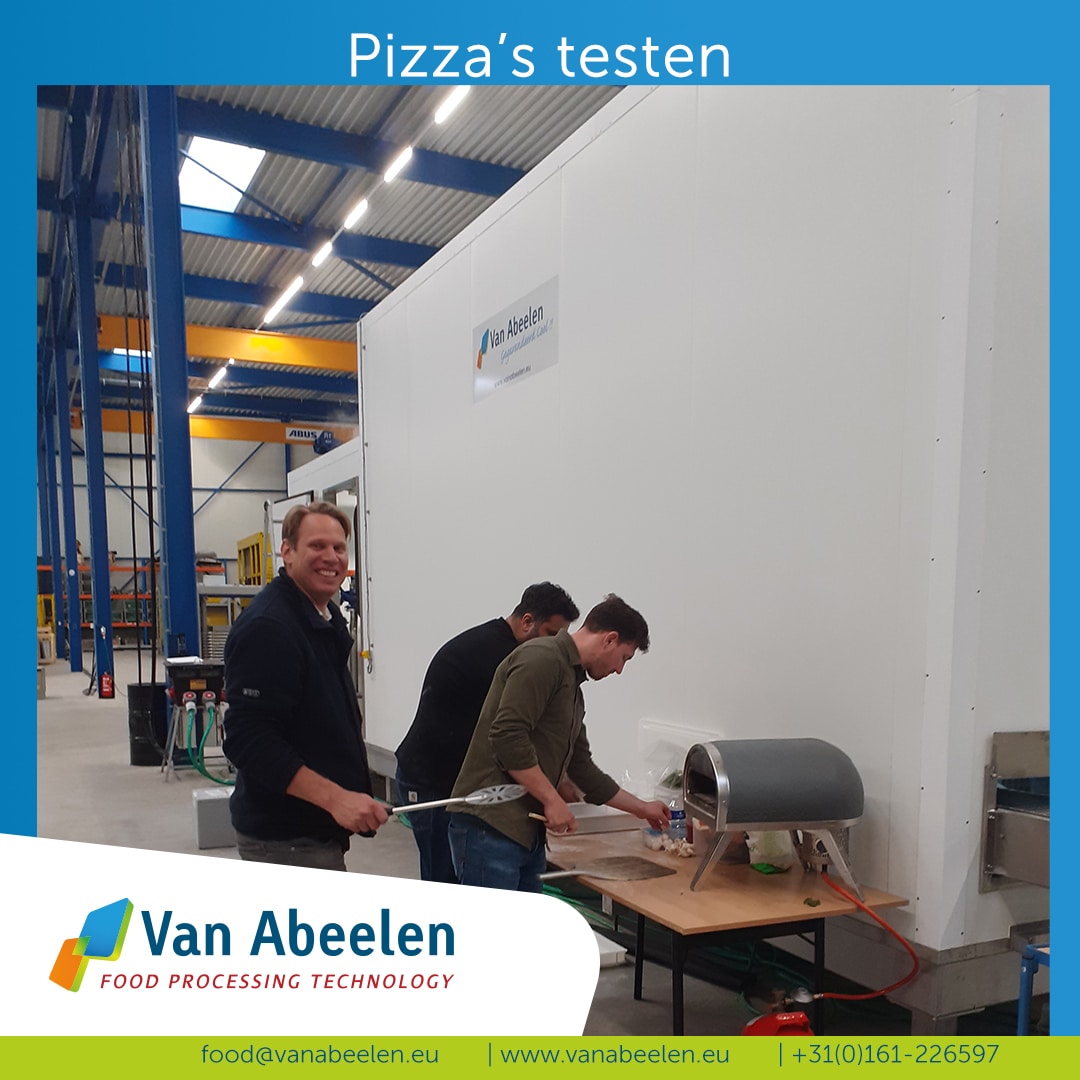 For our new customer Pizza Wolke we tested their high quality pizzas at our workshop using an All-in One Spiralfreezer.
The pizzas were freshly baked on the spot to give a perfect insight how the frozen end product would look like after going through our spiralfreezer.
With frequency controlled air fans the air velocity could be optimised, giving the desired freezing time and maintaining perfect quality.