The sun shines

for everyone!
The "Solar Fridge" solar cooling container began life as an idealistic project. Worldwide, huge quantities of food and medicines are wasted due to poor cooling conditions in places with insufficient energy, such as war zones and disaster-stricken areas. As professionals and pioneers in cooling and climate-control technology, we took this on as a positive challenge, and wanted to do something about it. In collaboration with Mother Nature, we developed a stand-alone solar refrigeration and freezer container. The Solar Fridge could be a life-saving piece of equipment for cooling food and medicine.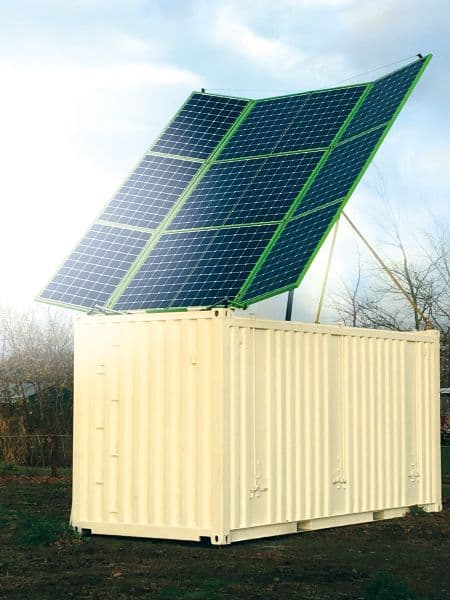 Want to know more about our

solar fridge?
Call +31 (0) 161 226 857
Solar cooling container with solar panels
The solar cooling container reduces the problem of food loss
After ten years of pioneering and testing, the solar refrigeration and freezer container is ready. And we are quite proud of it! The Solar Fridge is a solar-powered refrigeration and freezing container that is stable and reliable and can cool and freeze in energy-neutral conditions wherever there is daylight and sunshine. Van Abeelen is doing its bit for society by reducing the problem of food loss.
---
An element made by us.


And the rest is done by Mother Nature.
---
Would you like more information?
Of course! Call +31(0)161 226 857 or fill in the contact form below. We will contact you as soon as possible.