Air-conditioning is indispensable for a comfortable indoor climate. Mono-split air-conditioning (A/C), multi-split air-conditioning, or VRV systems; Van Abeelen is an expert in smart air-conditioning systems that are energy efficient and also make optimal use of residual heat. We all know air-conditioners which cool the indoor air and drain the heat out. However, it can also work the other way around. To do this, we connect the air-conditioning system to a heat pump. The indoor climate maintains a consistent balance via advanced PLC technology.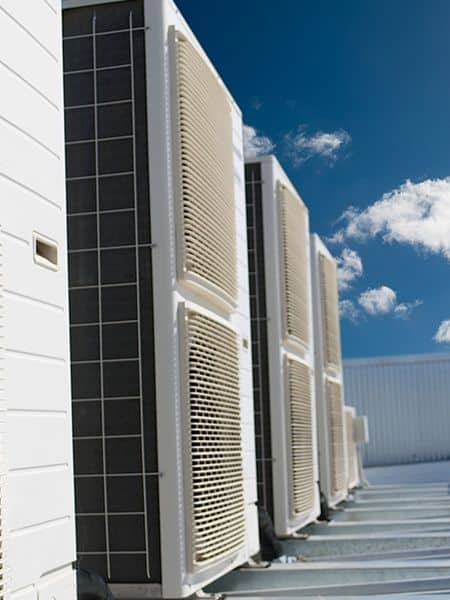 Would you like to know more

about air-conditioning technology?
Call +31 (0) 161 228 043
Air-Conditioning Systems with Investment Deductions for Companies
Companies that connect air-conditioning systems to a heat pump could be eligible for an Energy Investment Deduction (EIA), due to the environment-friendliness of this specific kind air-conditioning installation.
Three Types of Air-Conditioning Systems
We differentiate between three types of air conditioning systems.
Mono-Split A/C
A mono-split A/C system is one where we connect an inner component to an outer one. This system is mainly used for cooling or heating one room with an air-conditioning system.
Multi-Split A/C
With a multi-split air conditioning system, an outer component is connected to up to five inner components. This system is mainly used for cooling several smaller spaces.
VRV or VRF System
A VRV or VRF system is one in which multiple inner components are connected to one or more outer components. This results in a very convenient and energy-efficient climate technology system. These installations can be performed as a so-called two or three-pipe system. A two-pipe system can cool or heat, while a three-pipe system can cool and heat simultaneously.
Model of internal parts of air conditioners
The internal elements of A/C units come in a number of versions.

Wall-Mounted A/C Model
The A/C wall model is the most commonly used inner component. It's cost-friendly and very effective.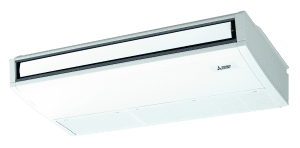 A/C Ceiling Sub-Structure
We place the A/C ceiling model in larger rooms, where the air has to be blown in a certain direction.
Cassette Model A/C
The cassette model A/C is often mounted onto a suspended ceiling. The air blows out on four sides, resulting in better overall air distribution.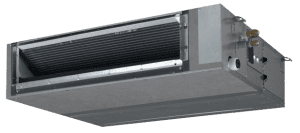 Channel or Satellite Model A/C
his satellite model A/C is mainly used in combination with outlet grids. With these installations, the grids are often incorporated into a ceiling, with the A/C unit placed above it. By blowing out through grids, optimal air distribution can be achieved, with a minimum of annoying drafts.
Service and Maintenance
An A/C system requires regular maintenance, for example, because it works on cold fluid. Of course, our 24-hour service is always available.
Would you like more information?
Of course! Call 0161 228 043 or fill in the contact form below. We will contact you as soon as possible.