Rental Solutions quickly
solves problems, with no hassle!
Van Abeelen Rental Solutions B.V. is a specialist division of Van Abeelen. This department rents cold-water machines and customer-specific equipment for cooling, heating, climate control and power supply solutions.
Rental Solutions serves two markets:
• Rental of standard machines;
• Rental of custom-built installations for specific applications.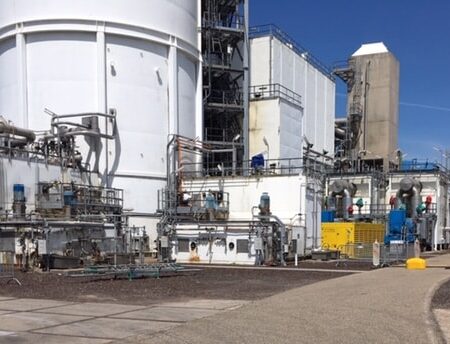 Discover the benefits of renting with

Van Abeelen Rental Solutions. CAll +31 (0) 161 219 031

What can you rent?
• Water and air-cooled cold-water machines from 10kW to 2000kW
• Adiabatic Cooling towers
• Heat exchangers
• Air treatment units
• Low temp air handlers
• Rooftop units
• Air-cooled heat pumps
• Power supply of 20 up to 2000kVA
• Climate-control technology
• Dry Coolers`
• Heat pumps
• Accessories such as liquid pumps, buffer tanks, glycol, liquid hoses, distributors, flange adapters, power cables, distribution boxes etc
What We Offer
Van Abeelen Rental Solutions offers a variety of tailor-made rental agreements.
We combine the experience of a specialized refrigeration company with our Rental Division, making us an important player in the international rental market.
We provide ideal solutions for capacity problems, seasonal peaks, events, renovation and/or overhaul of equipment for the cooling and power supply industry. Our rental clients include companies in the food, petrochemical and pharmaceutical industries.
Breakdown
Rental Solutions deals with any sudden breakdown in your cooling process, or any cooling, freezing, energy supply or air conditioning crises, by quickly installing our machines. We are there for you 24/7.
Both completely turnkey, as well as standard systems, from our stock can be delivered for your individual projects.
---
Rental Solutions provides you with a temporary solution, for the short or long term.
Together with our experts, we help you find the appropriate solution.
Custom-made
In addition to delivering our standard rental fleet, we offer the option to hire custom-made refrigeration installations from Van Abeelen Rental Solutions. For example, this offers opportunities for realizing growth plans with no major one-off outlay.
Getting a grip on rental costs
Getting a grip on rental costs means taking care of your own costs. Van Abeelen's strength lies in the fact that it has its own engineering department, a solid service department, a production/testing location and material stock.
This includes:
• Maintenance and service
• 24/7 Accessibility for the perfect solution

---
Would you like more information?
Of course! Call +31 (0)161 219 031 or fill in the contact form below. We will contact you as soon as possible.